What is Water Leak Repairs & Detection Eastbourne
?
There are various methods for detecting water leaks and leak repairs Eastbourne in your homes and workplaces. Developing technology allows faults to be found and repaired quickly. Some leaks are visible to the naked eye. However, most of the leaks cannot be detected visually. In this case, some technological devices are used. Minor leaks, invisible problems in connection points and valves can occur. There are several plumbing systems in your homes and businesses. These are clean water system, waste water system plumbing and heating system installation. These installations may also encounter separate problems. A water leak detection Eastbourne should be done and repaired without causing material damage. The professional you find by posting an advertisement on leak detection Eastbourne will solve your problems in a short time by using the latest technology water leak detection methods.

How to Find Leakage in Clean Water Installation? – From leak repairs Eastbourne team
Company personnel should go to the homes or workplaces of the customers served for the purpose of reconnaissance. While leak detection Eastbourne, customer complaints are listened to and visually detected. Plans the methods of leak detection Eastbourne to be done. The tightness control of the clean water installation is carried out with a pressure test. Before performing the pressure test, it must be ensured that all valves on the line are closed. The test pump is connected to the clean water system at one point. Then, pressure is given to the installation in the range of 10-15 bar. When pressure is applied to the clean water installation, if there is a leak in the installation, the pressure will decrease. If no change is observed in the applied pressure, it means there is no leakage. Waste water system and heating system installation, water leak detection Eastbourne should be started. If there is a hot water installation in the building or house, the same process should be applied to the hot water installation. If a water leak is detected, it must be repaired.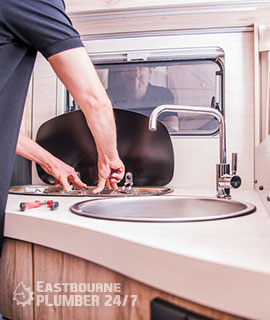 How to Leak Repair Eastbourne
in the WasteWater System?
If a problem is not encountered during the controls made in the clean water system, the wastewater system is started. There are also various methods for wastewater leak detection Eastbourne. Leaks can be detected by experienced personnel. In the waste water installation, the control of the drain line is done with channel cameras. The camera is released from all outlets of the wastewater system to detect water leaks. There may be problems such as broken, cracked, hole, gasket stripping and reverse bias on the pipes. These problems will be visible on the camera. After detecting the fault, necessary preparations should be made and repair procedures should be started. Leaks in the wastewater system can harm human and environmental health. For this reason, water leakage should be detected and leak repair Eastbourne must be completed quickly. Waste water system leaks are more difficult to find. Detection is made depending on the sensitivity of the cameras and the human eye. For this reason, malfunctions such as small holes and gasket stripping are difficult to detect.
How to Detect Water Leak Using Paint?
Waste water system leakage can be detected using paint. Water leaks are mostly experienced in wastewater installations. You may encounter problems especially with your toilet bowls. It is possible to leak repair Eastbourne by adding some paint to the toilet water tank.
How to Leak Repair Eastbourne
?
After the leak on the clean water system is detected, the leak repair Eastbourne process is started. Personnel who detect water leaks perform repairs. After the repair processes, the methods applied when detecting water leaks should be repeated and it should be checked whether there is a problem.
If you need the leak detection Eastbourne team that can solve all your plumbing operations quickly and affordably, you can reach our 24/7 services from our phone numbers. After you contact Plumbers Eastbourne Area, our nearest local plumbers eastbourne employee will assist you for the most appropriate solution.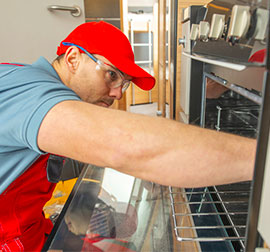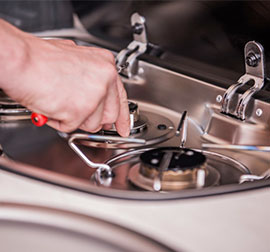 Frequently Asked Questions About Leak Repair Eastbourne
How to leak repairs Eastbourne
Using Chemicals?
You can make leak repairs Eastbourne operations by using various chemical products. Today, different chemicals are used to solve problems. The properties of these chemical products crystallize out of cracks and holes when mixed with the installation. Thus, it can close cracks and holes. Chemicals should not be used in clean water installations. Clean water installations are important for human health.
What Happens If Faucet Leak Repair Eastbourne Is Not Performed?
A faucet leak, a dripping water faucet can cause structural damage to your home if not repaired for a long time. Permanently leaking and unrepaired water can over time damage floors, walls and even the foundation. This will cause damage to the basic structure of your house and increase the static risk level of the building. In order to avoid such negative and risky situations and to continue your life in a healthy building, you should regularly check your taps and replace the leaking tap. You can contact Leak Repair Eastbourne to ensure that a leaking faucet does not cause permanent damage to your household or your health. 
Can your Leak Repair Eastbourne service team detect leaks without damaging the workplace?
You can contact our Leak Repair Eastbourne service team, who are experts in their field, rather than the plumbers who do not know the job. Do not break the walls and tiles of your workplace for a small leak, contact us, and we will offer you the best prices. Customer satisfaction is one of the most important things for us.
Get A Free Estimate
We are more than happy to give advice on which solution is most suitable for your needs, depending on your Facuet and Leak Detection, Repair Services in Eastbourne. Why not ask us to view your property and discuss the various options with you now. Our advice is free!